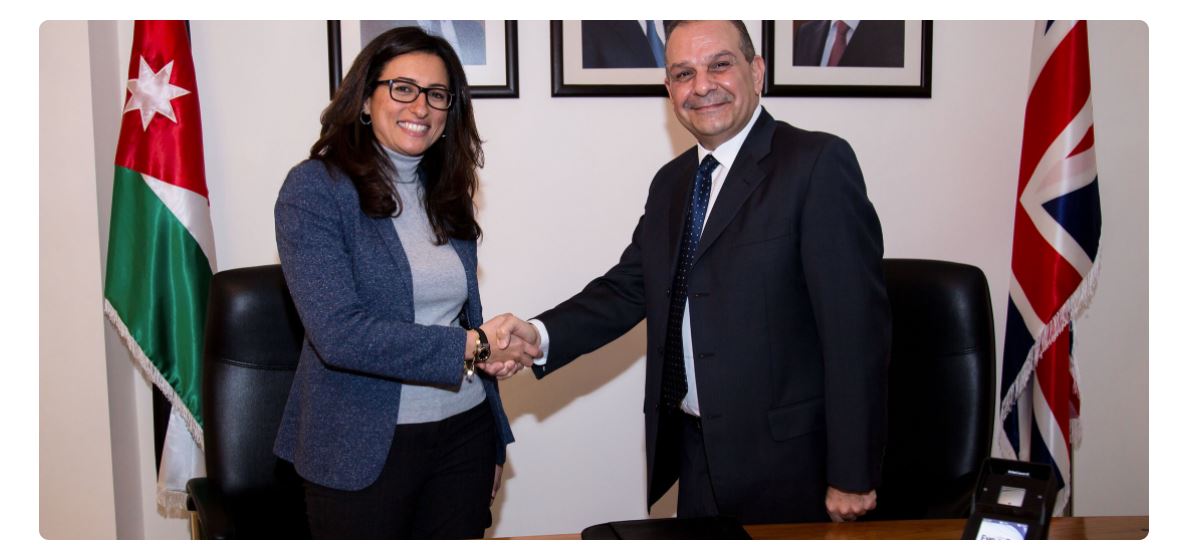 IFC, a member of the World Bank Group, has signed an agreement with irisguard, to help boost financial inclusion and improve the lives of Syrian refugees in Jordan and the region.
IFC will help irisguard expand the reach of its iris-based e-payment solutions, designed to help refugees and vulnerable displaced populations access cash or goods quickly and easily. With IFC support, irisguard will develop and roll out new iris recognition point-of-sale devices throughout Jordan and the region.  More than 2.3 million Syrian refugees in Jordan and the region are registered in the system so far, allowing them to simply use their eyes to withdraw cash at selected ATMs or pay for goods at participating stores.
"Many people in the MENA region do not have access to a traditional bank account to access benefits, save money, or make payments, which is why IFC has been supporting new and innovative payment systems like irisguard.  Our technology has the potential to help lift vulnerable beneficiaries out of poverty and contribute to accelerating economic development throughout the region," said Imad Malhas, Managing Director and co-founder of irisguard.
Traditional methods of assistance, where refugees often wait in line for cash, paper vouchers or food, can result in losses of up to 20 percent, as well as issues such as identity theft and corruption.  Iris-recognition, which is ten times more accurate than fingerprints and impossible to replicate, can help reduce this loss.
"MENA is fast becoming a tech hub for innovative companies like irisguard," said Dalia Wahba, IFC Country Manager for the Levant. "Initiatives like this show that technology and innovation can play a critical role in addressing humanitarian and developmental challenges like the current refugee crisis, a key priority for our work in the region."
Since the onset of the Syrian Civil War in 2011, millions of displaced people have pursued sanctuary in other countries.  According to the United Nations High Commissioner of Refugees (UNHCR), an estimated 13.5 million people require humanitarian aid, including over 5 million registered Syrian refugees.  UNHCR has already registered over 650,000 Syrian refugees in Jordan using irisguard's biometrics technology, and the company has been awarded contracts by UNCHR and the World Food Programme to distribute aid in Jordan and soon in neighbouring countries in the region as well.
IFC's work with irisguard is part of a wider strategy to promote private sector investment in developing countries, helping to reduce poverty and improve lives.