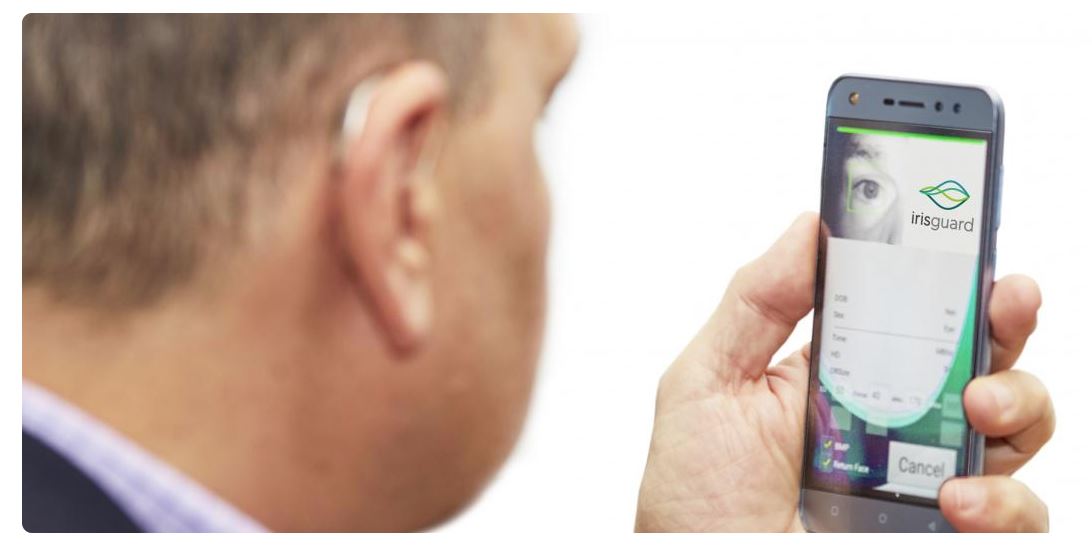 • Debut for game-changing EyePay® Phone that can authenticate identity on a global 1:n scale
• IrisGuard using GSMA Mobile 360 event in Kigali to showcase secure mobile financial transactions in the blink of an eye
• To celebrate launch, IrisGuard hosting networking reception at GSMA on 18 July
irisguard, the pioneer of, and market leader in, iris recognition technology, has chosen the GSMA 360 Mobile event in Kigali this week to launch the game-changing EyePay® Phone.
This new smartphone combines irisguard's expertise in iris recognition technology with mobile capability, providing the world's only one to millions (1:n) iris comparison in real-time.  The EyePay® Phone is the first of its kind; bringing together the most secure and accurate biometric – the iris – with irisguard's Unique Verifiable Identity template, resulting in a fault-free and guaranteed method of authenticating identity and securing mobile financial transactions with the blink of an eye.
To further celebrate the launch, irisguard is the sponsor of the Mobile for Humanitarian Innovation Programme networking reception at GSMA Mobile 360 on Wednesday 18 July, and will take part in the Innovating for Trust panel session on Thursday 19 July.
Debuting the EyePay® Phone at the GSMA event this week, irisguard's Managing Director for MEA, Bashar Arafeh, said: "irisguard is delighted to launch the EyePay® Phone here in Kigali, at this key event for the mobile industry.
"While mobile iris recognition has been in use for a while, irisguard has now taken it to new levels by combining our years of iris technology expertise with a smartphone.  No longer is the user limited to one-to-one device recognition, the EyePay® Phone authenticates identity on a global scale, connecting to an EyeCloud® network and matching the user's Unique Verifiable Identity across a database of millions.
"We are proud to be leading the way in iris recognition, and privileged to be taking part in the panel event, discussing our expertise in trusted payment solutions."